[fusion_builder_container hundred_percent= »no » hundred_percent_height= »no » hundred_percent_height_scroll= »no » hundred_percent_height_center_content= »yes » equal_height_columns= »no » hide_on_mobile= »small-visibility,medium-visibility,large-visibility » status= »published » border_style= »solid » padding_top= »3px » gradient_start_position= »0″ gradient_end_position= »100″ gradient_type= »linear » radial_direction= »center center » linear_angle= »180″ background_color= »#5e7a92″ background_position= »center center » background_repeat= »no-repeat » fade= »no » background_parallax= »none » enable_mobile= »no » parallax_speed= »0.3″ background_blend_mode= »none » video_aspect_ratio= »16:9″ video_loop= »yes » video_mute= »yes » filter_hue= »0″ filter_saturation= »100″ filter_brightness= »100″ filter_contrast= »100″ filter_invert= »0″ filter_sepia= »0″ filter_opacity= »100″ filter_blur= »0″ filter_hue_hover= »0″ filter_saturation_hover= »100″ filter_brightness_hover= »100″ filter_contrast_hover= »100″ filter_invert_hover= »0″ filter_sepia_hover= »0″ filter_opacity_hover= »100″ filter_blur_hover= »0″ admin_toggled= »yes » flex_column_spacing= »0px » type= »legacy »][fusion_builder_row][/fusion_builder_row][/fusion_builder_container][fusion_builder_container hundred_percent= »no » hundred_percent_height= »no » hundred_percent_height_scroll= »no » hundred_percent_height_center_content= »yes » equal_height_columns= »no » hide_on_mobile= »small-visibility,medium-visibility,large-visibility » status= »published » border_style= »solid » gradient_start_position= »0″ gradient_end_position= »100″ gradient_type= »linear » radial_direction= »center center » linear_angle= »180″ background_position= »center center » background_repeat= »no-repeat » fade= »no » background_parallax= »up » enable_mobile= »no » parallax_speed= »0.3″ background_blend_mode= »none » video_aspect_ratio= »16:9″ video_loop= »yes » video_mute= »yes » filter_hue= »0″ filter_saturation= »100″ filter_brightness= »100″ filter_contrast= »100″ filter_invert= »0″ filter_sepia= »0″ filter_opacity= »100″ filter_blur= »0″ filter_hue_hover= »0″ filter_saturation_hover= »100″ filter_brightness_hover= »100″ filter_contrast_hover= »100″ filter_invert_hover= »0″ filter_sepia_hover= »0″ filter_opacity_hover= »100″ filter_blur_hover= »0″ type= »legacy »][fusion_builder_row][fusion_builder_column type= »2_3″ type= »2_3″ layout= »2_3″ spacing= »4% » center_content= »yes » link= » » target= »_self » min_height= » » hide_on_mobile= »small-visibility,medium-visibility,large-visibility » class= » » id= » » background_image_id= » » hover_type= »none » border_color= » » border_style= »solid » border_position= »all » border_radius_top_left= » » border_radius_top_right= » » border_radius_bottom_right= » » border_radius_bottom_left= » » box_shadow= »no » box_shadow_vertical= » » box_shadow_horizontal= » » box_shadow_blur= »0″ box_shadow_spread= »0″ box_shadow_color= » » box_shadow_style= » » padding_top= »10px » padding_right= » » padding_bottom= » » padding_left= » » margin_top= » » margin_bottom= » » background_type= »single » gradient_start_color= » » gradient_end_color= » » gradient_start_position= »0″ gradient_end_position= »100″ gradient_type= »linear » radial_direction= »center center » linear_angle= »180″ background_color= » » background_image= » » background_position= »left top » background_repeat= »no-repeat » background_blend_mode= »none » animation_type= »fade » animation_direction= »left » animation_speed= »0.3″ animation_offset= » » filter_type= »regular » filter_hue= »0″ filter_saturation= »100″ filter_brightness= »100″ filter_contrast= »100″ filter_invert= »0″ filter_sepia= »0″ filter_opacity= »100″ filter_blur= »0″ filter_hue_hover= »0″ filter_saturation_hover= »100″ filter_brightness_hover= »100″ filter_contrast_hover= »100″ filter_invert_hover= »0″ filter_sepia_hover= »0″ filter_opacity_hover= »100″ filter_blur_hover= »0″ last= »false » align_content= »center » border_sizes_top= »0px » border_sizes_bottom= »0px » border_sizes_left= »0px » border_sizes_right= »0px » first= »true » spacing_right= »2.6666666666666665% »][fusion_text columns= » » column_min_width= » » column_spacing= » » rule_style= »default » rule_size= » » rule_color= » » hide_on_mobile= »small-visibility,medium-visibility,large-visibility » class= » » id= » » animation_type= » » animation_direction= »left » animation_speed= »0.3″ animation_offset= » »]
Moteurs courants continus TETRALAM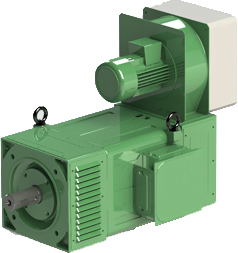 Les moteurs courants continus TETRALAM sont construits selon les normes de qualité les plus élevées et peuvent être adoptées dans une large gamme d'applications. Nos moteurs sont fournis avec des rotors à cage d'écureuil en aluminium (ou en cuivre dans les plus grosses tailles). Disponible en versions de refroidissement à air et liquide.
[/fusion_text][fusion_accordion border_size= »1″ toggle_hover_accent_color= »#5e7a92″ hide_on_mobile= »small-visibility,medium-visibility,large-visibility »][fusion_toggle title= »Plus de détails » open= »no » class= » » id= » »]
IP PROTECTION : IP23 (IP54 on request with power derating)
THERMAL PROTECTION : KLIXON (PT100, PTC on request)
SHAFT EXTENSION : FITTED KEY (PLAIN SHAFT on request)
BALANCING : FULL KEY (HALF KEY on request)
VIBRATION GRADE : A
INSULATION CLASS : F
COOLING METHOD : IC06 (IC01, IC0641, IC416, IC410, IC411, IC0666 on request with power derating)
AMBIENT CONDITIONS : 0 ÷ 40°C (32 ÷ 104°F) 1000m ASL
TRANSDUCER : TACHOMETER GENERATOR (on request)
MOUNTING FORM : B3, B5, B35 by request
PAINTING : NITRO, POLYURETHANIC, C5M, on request
Avec l'avènement des variateurs modernes, Comer a démarre une nouvelle conception aboutissant à la série TETRALAM, moteurs courant continus hautes performances. Depuis 2005, Comer R&D a étudié et conçu la première série de moteurs à aimants permanents à très grand nombre de pôles – et des générateurs synchrones pour le secteur éolien. Plus tard en 2010 est née la série de moteurs haute vitesse, spécialement conçue pour les applications de bancs d'essais dans le secteur automobile.
La gamme de moteurs courants continus haute performance de COMER est le résultat d'une longue recherche dans le secteur électromagnétique et de l'emploi des matériaux les plus avancés. Le rotor est équipé d'aimants permanents en terres rares pour des moteurs compacts et légers, ayant des valeurs de couple et de puissance extrêmement élevées. Disponible en refroidissement à air et liquide.
[/fusion_toggle][/fusion_accordion][fusion_separator style_type= »none » flex_grow= »0″ alignment= »center » border_size= » » sep_color= » » icon= » » icon_size= » » icon_color= » » icon_circle= » » icon_circle_color= » » hide_on_mobile= »small-visibility,medium-visibility,large-visibility » sticky_display= »normal,sticky » class= » » id= » » top_margin= »10″ /][fusion_builder_row_inner][fusion_builder_column_inner type= »1_2″ type= »1_2″ layout= »1_2″ background_position= »left top » background_color= » » border_color= »rgba(0,0,0,0.61) » border_style= »solid » spacing= » » background_image= » » background_repeat= »no-repeat » padding_top= » » padding_bottom= » » padding_left= » » padding_right= » » margin_top= » » margin_bottom= »10px » class= » » id= » » animation_type= » » animation_speed= »0.3″ animation_direction= »left » hide_on_mobile= »small-visibility,medium-visibility,large-visibility » center_content= »no » last= »false » min_height= » » hover_type= »none » link= » » border_position= »all » first= »true » border_sizes_top= »0px » border_sizes_bottom= »0px » border_sizes_left= »0px » border_sizes_right= »0px » spacing_right= » »][fusion_text columns= »1″ column_min_width= » » column_spacing= » » rule_style= »default » rule_size= » » rule_color= » » hide_on_mobile= »small-visibility,medium-visibility,large-visibility » class= » » id= » » animation_type= » » animation_direction= »left » animation_speed= »0.3″ animation_offset= » »]
Documentation française [fusion_imageframe image_id= »4508|full » max_width= »20px » style_type= » » blur= » » stylecolor= » » hover_type= »none » bordersize= » » bordercolor= » » borderradius= »4px » align= »none » lightbox= »no » gallery_id= » » lightbox_image= » » lightbox_image_id= » » alt= » » link= » » linktarget= »_self » animation_type= » » animation_direction= »left » animation_speed= »0.3″ animation_offset= » » hide_on_mobile= »small-visibility,medium-visibility,large-visibility » class= » » id= » » filter_hue= »0″ filter_saturation= »100″ filter_brightness= »100″ filter_contrast= »100″ filter_invert= »0″ filter_sepia= »0″ filter_opacity= »100″ filter_blur= »0″ filter_hue_hover= »0″ filter_saturation_hover= »100″ filter_brightness_hover= »100″ filter_contrast_hover= »100″ filter_invert_hover= »0″ filter_sepia_hover= »0″ filter_opacity_hover= »100″ filter_blur_hover= »0″]https://techdrive.fr/wp-content/uploads/2020/05/français.png[/fusion_imageframe]
[/fusion_text][fusion_button link= »https://techdrive.fr/ac-catalogue-2017_05-fr » text_transform= » » title= » » target= »_blank » link_attributes= » » alignment= »left » modal= » » hide_on_mobile= »small-visibility,medium-visibility,large-visibility » class= » » id= » » color= »custom » button_gradient_top_color= »#ffffff » button_gradient_bottom_color= »#ffffff » button_gradient_top_color_hover= »rgba(255,255,255,0.8) » button_gradient_bottom_color_hover= »rgba(255,255,255,0.8) » accent_color= »#212121″ accent_hover_color= »#d89817″ type= » » bevel_color= » » border_width= »1″ border_radius= »5″ border_color= »#212121″ border_hover_color= »#d89817″ size= »small » stretch= »no » icon= »fa-file-pdf fas » icon_position= »left » icon_divider= »no » animation_type= »fade » animation_direction= »left » animation_speed= »0.3″ animation_offset= » »]Catalogue série TETRALAM[/fusion_button][/fusion_builder_column_inner][fusion_builder_column_inner type= »1_2″ type= »1_2″ layout= »1_2″ background_position= »left top » background_color= » » border_color= » » border_style= »solid » spacing= » » background_image= » » background_repeat= »no-repeat » padding_top= » » padding_bottom= » » padding_left= » » padding_right= »0px » margin_top= » » margin_bottom= »10px » class= » » id= » » animation_type= » » animation_speed= »0.3″ animation_direction= »left » hide_on_mobile= »small-visibility,medium-visibility,large-visibility » center_content= »no » last= »true » min_height= » » hover_type= »none » link= » » border_position= »all » first= »false » border_sizes_top= »0px » border_sizes_bottom= »0px » border_sizes_left= »0px » border_sizes_right= »0px »][fusion_text columns= »1″ column_min_width= » » column_spacing= » » rule_style= »default » rule_size= » » rule_color= » » hide_on_mobile= »small-visibility,medium-visibility,large-visibility » class= » » id= » » animation_type= » » animation_direction= »left » animation_speed= »0.3″ animation_offset= » »]
English documentation [fusion_imageframe image_id= »4507|full » max_width= »25px » style_type= » » blur= » » stylecolor= » » hover_type= »none » bordersize= » » bordercolor= » » borderradius= »4px » align= »none » lightbox= »no » gallery_id= » » lightbox_image= » » lightbox_image_id= » » alt= » » link= » » linktarget= »_self » animation_type= » » animation_direction= »left » animation_speed= »0.3″ animation_offset= » » hide_on_mobile= »small-visibility,medium-visibility,large-visibility » class= » » id= » » filter_hue= »0″ filter_saturation= »100″ filter_brightness= »100″ filter_contrast= »100″ filter_invert= »0″ filter_sepia= »0″ filter_opacity= »100″ filter_blur= »0″ filter_hue_hover= »0″ filter_saturation_hover= »100″ filter_brightness_hover= »100″ filter_contrast_hover= »100″ filter_invert_hover= »0″ filter_sepia_hover= »0″ filter_opacity_hover= »100″ filter_blur_hover= »0″]https://techdrive.fr/wp-content/uploads/2020/05/english.png[/fusion_imageframe]
[/fusion_text][fusion_button link= »https://techdrive.fr/ac-catalogue-2017_05-fr » text_transform= » » title= » » target= »_blank » link_attributes= » » alignment= »left » modal= » » hide_on_mobile= »small-visibility,medium-visibility,large-visibility » class= » » id= » » color= »custom » button_gradient_top_color= »#ffffff » button_gradient_bottom_color= »#ffffff » button_gradient_top_color_hover= »rgba(255,255,255,0.8) » button_gradient_bottom_color_hover= »rgba(255,255,255,0.8) » accent_color= »#212121″ accent_hover_color= »#d89817″ type= » » bevel_color= » » border_width= »1″ border_radius= »5″ border_color= »#212121″ border_hover_color= »#d89817″ size= »small » stretch= »no » icon= »fa-file-pdf fas » icon_position= »left » icon_divider= »no » animation_type= »fade » animation_direction= »left » animation_speed= »0.3″ animation_offset= » »]TETRALAM series catalogue[/fusion_button][/fusion_builder_column_inner][/fusion_builder_row_inner][/fusion_builder_column][fusion_builder_column type= »1_3″ type= »1_3″ layout= »1_3″ spacing= » » center_content= »yes » link= » » target= »_self » min_height= » » hide_on_mobile= »small-visibility,medium-visibility,large-visibility » class= » » id= » » background_image_id= » » hover_type= »none » border_color= » » border_style= »solid » border_position= »all » border_radius_top_left= » » border_radius_top_right= » » border_radius_bottom_right= » » border_radius_bottom_left= » » box_shadow= »no » box_shadow_vertical= » » box_shadow_horizontal= » » box_shadow_blur= »0″ box_shadow_spread= »0″ box_shadow_color= » » box_shadow_style= » » padding_top= »35px » padding_right= » » padding_bottom= » » padding_left= » » margin_top= » » margin_bottom= » » background_type= »single » gradient_start_color= » » gradient_end_color= » » gradient_start_position= »0″ gradient_end_position= »100″ gradient_type= »linear » radial_direction= »center center » linear_angle= »180″ background_color= » » background_image= » » background_position= »left top » background_repeat= »no-repeat » background_blend_mode= »none » animation_type= »fade » animation_direction= »right » animation_speed= »0.3″ animation_offset= » » filter_type= »regular » filter_hue= »0″ filter_saturation= »100″ filter_brightness= »100″ filter_contrast= »100″ filter_invert= »0″ filter_sepia= »0″ filter_opacity= »100″ filter_blur= »0″ filter_hue_hover= »0″ filter_saturation_hover= »100″ filter_brightness_hover= »100″ filter_contrast_hover= »100″ filter_invert_hover= »0″ filter_sepia_hover= »0″ filter_opacity_hover= »100″ filter_blur_hover= »0″ last= »true » align_content= »center » border_sizes_top= »0px » border_sizes_bottom= »0px » border_sizes_left= »0px » border_sizes_right= »0px » first= »false » spacing_left= »1.3333333333333333% »][fusion_builder_row_inner][fusion_builder_column_inner type= »1_1″ type= »1_1″ layout= »1_1″ spacing= » » center_content= »no » hover_type= »none » link= » » target= »_self » min_height= » » hide_on_mobile= »small-visibility,medium-visibility,large-visibility » class= » » id= » » border_color= »#b7b7b7″ border_style= »solid » border_position= »all » border_radius_top_left= »10″ border_radius_top_right= »10″ border_radius_bottom_right= »10″ border_radius_bottom_left= »10″ box_shadow= »yes » box_shadow_vertical= »5″ box_shadow_horizontal= »5″ box_shadow_blur= »0″ box_shadow_spread= »0″ box_shadow_color= »#b7b7b7″ box_shadow_style= » » padding_top= »10″ padding_right= »20″ padding_bottom= »10″ padding_left= »20″ margin_top= » » margin_bottom= » » background_type= »single » background_color= » » gradient_start_color= » » gradient_end_color= » » gradient_start_position= »0″ gradient_end_position= »100″ gradient_type= »linear » radial_direction= »center center » linear_angle= »180″ background_image= » » background_position= »left top » background_repeat= »no-repeat » background_blend_mode= »none » animation_type= » » animation_direction= »left » animation_speed= »0.3″ animation_offset= » » filter_type= »regular » filter_hue= »0″ filter_saturation= »100″ filter_brightness= »100″ filter_contrast= »100″ filter_invert= »0″ filter_sepia= »0″ filter_opacity= »100″ filter_blur= »0″ filter_hue_hover= »0″ filter_saturation_hover= »100″ filter_brightness_hover= »100″ filter_contrast_hover= »100″ filter_invert_hover= »0″ filter_sepia_hover= »0″ filter_opacity_hover= »100″ filter_blur_hover= »0″ last= »true » first= »true » border_sizes_top= »1px » border_sizes_bottom= »1px » border_sizes_left= »1px » border_sizes_right= »1px »][fusion_text columns= » » column_min_width= » » column_spacing= » » rule_style= »default » rule_size= » » rule_color= » » hide_on_mobile= »small-visibility,medium-visibility,large-visibility » class= » » id= » » animation_type= » » animation_direction= »left » animation_speed= »0.3″ animation_offset= » »]
ENVOYER UNE DEMANDE DE DEVIS
*Informations obligatoires
[/fusion_text][fusion_code]W2NvbnRhY3QtZm9ybS03IGlkPSI1OTI0IiB0aXRsZT0iRGVtYW5kZSBkZSBkZXZpcyJd[/fusion_code][/fusion_builder_column_inner][/fusion_builder_row_inner][fusion_separator style_type= »single solid » hide_on_mobile= »small-visibility,medium-visibility,large-visibility » class= » » id= » » sep_color= »#5e7a92″ top_margin= » » bottom_margin= »10″ border_size= » » icon= » » icon_size= » » icon_circle= » » icon_circle_color= » » width= » » alignment= »center » /][fusion_text columns= » » column_min_width= » » column_spacing= » » rule_style= »default » rule_size= » » rule_color= » » hide_on_mobile= »small-visibility,medium-visibility,large-visibility » class= » » id= » » animation_type= » » animation_direction= »left » animation_speed= »0.3″ animation_offset= » »]
Plus d'informations sur le site Comer.it [fusion_fontawesome icon= »fa-external-link-alt fas » size= »10″ flip= » » rotate= » » spin= »no » link= » » linktarget= »_self » alignment= » » hide_on_mobile= »small-visibility,medium-visibility,large-visibility » class= » » id= » » margin_top= » » margin_right= » » margin_bottom= » » margin_left= » » iconcolor= » » iconcolor_hover= » » circle= » » circlecolor= » » circlecolor_hover= » » circlebordersize= » » circlebordercolor= » » circlebordercolor_hover= » » icon_hover_type= » » animation_type= » » animation_direction= »left » animation_speed= »0.3″ animation_offset= » »][/fusion_fontawesome]
[/fusion_text][/fusion_builder_column][/fusion_builder_row][/fusion_builder_container]